So This is Christmas and what have you done?  Every year Christmas feels like it comes earlier and earlier.  It seems to sneak up on you because of this a lack of planning can you leave you feeling overwhelmed.  As a woman with a full household, (a husband, five children and two dogs) I  have picked up some tips over the years to make the holidays less overwhleming. This year I decided to share my list of the 12 things to do before Christmas Day. 
1. The Tree – Every year my husband and I argue about a real versus faux tree and every year I lose.  The next argument is the size of the tree.  My husband always seem to think "The Bigger The Better!" and ladies we know BIGGER doesn't always mean better 🙂 …. we're still talking about the tree right?  When it comes to size I am the voice of reasoning by stating to him  "let's consider ceiling height, ability to decorate, (i.e is the ladder tall enough to reach the top of the tree), transportation and disposal.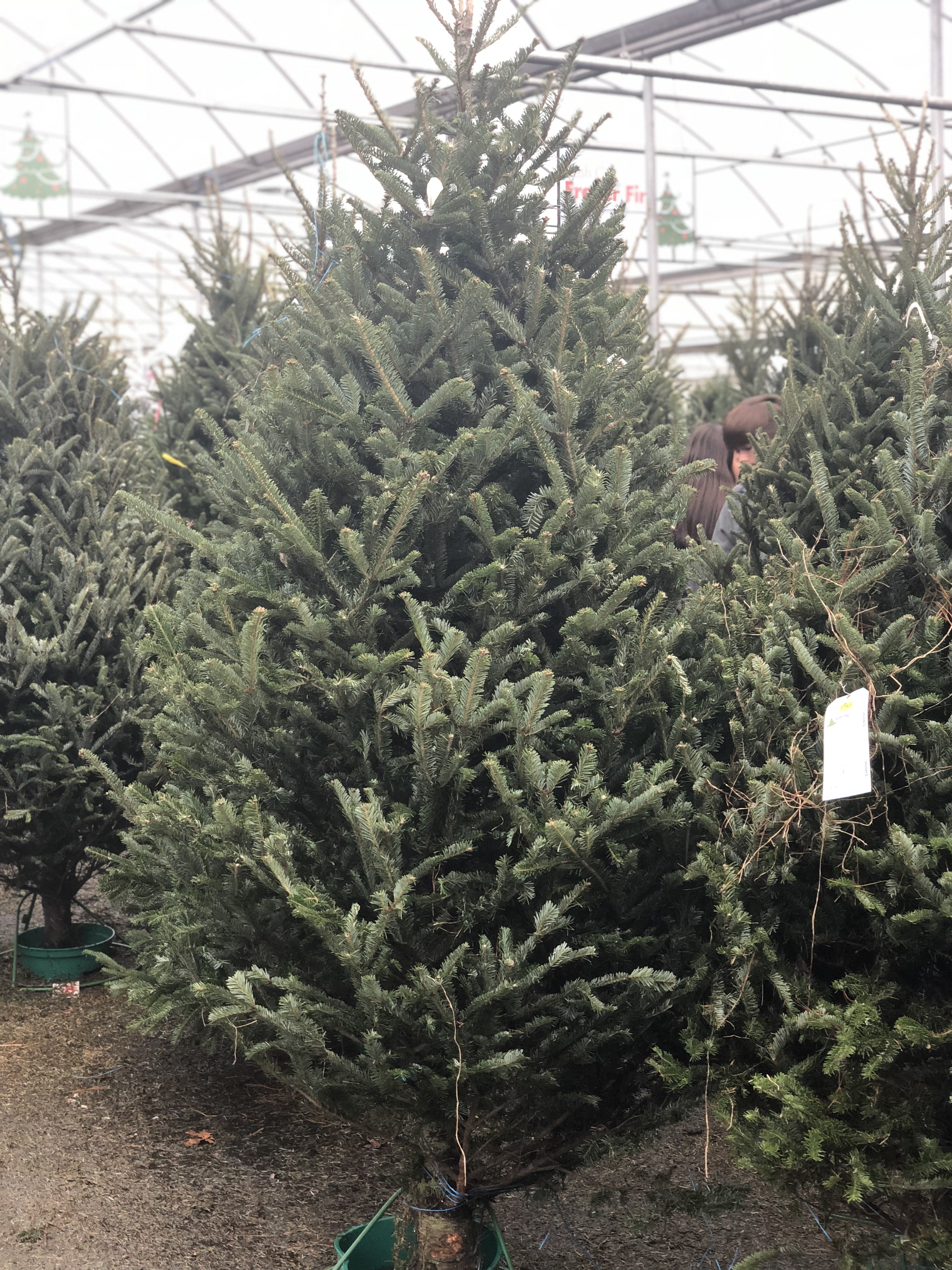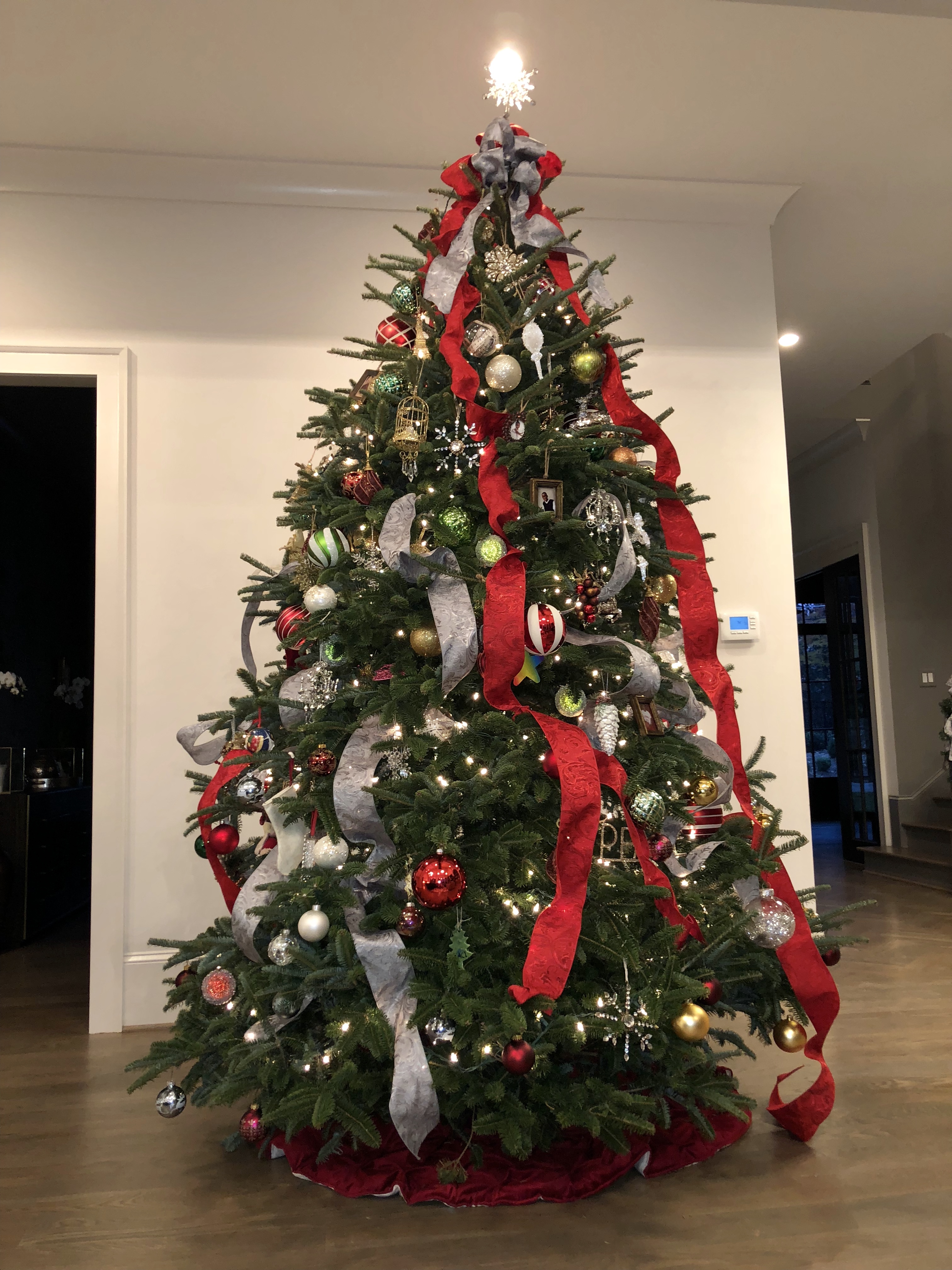 2. Accessories aka (The pretty things) – I like to purchase ornaments after Christmas. You get the best ornaments at a 50-75% markdown. If you cannot wait until after Christmas, then stores like Pottery Barn (PB Kids for the kids décor) and Michaels always have sizable percentages off after Thanksgiving.  Homegoods and Target are always a good option too!
3. Lights – Growing up in NYC "the city of lights" Christmas was measured by who had the best and most Christmas lights in front of their home. I am sure the electric company loved this time of year! :).  Nevertheless, no matter what city you live in Christmas is not Christmas without the Christmas lights.  The historian side of me wonders how all of this got started (insert thinking emoji). Do you think it represents the Christmas Star aka the "Star of Bethlehem?"
4. The Christmas Picture/Christmas Card – Oh the Christmas picture…getting all the kids and the dogs to smile and act accordingly for the camera, and getting it done in time to be mailed out before Christmas. My advice: Check the mail delivery schedule if you know it will not make it before Christmas then make it a Happy Holidays card if you're a bit tardy with your production! I always like Happy Holidays because its PC and insurance on time of receipt.
5. Christmas shopping – The best thing to do is make a list and stick to it. On my list I have children and service providers to include office gifts. Service providers are limited to those who provided a service that was impactful for you and your family over the past year. That may range from your builder to cleaning service providers.   I try to provide a small token to everyone just to say thank you.  My recommendation…choose a signature gift and buy multiple.  For example, candles, wine, basket of treats, etc. Occasionally I may single someone out the group and recall something they liked and get it for them.   For the kids every year I feel we overdo.  This year I am making a list and buying things that really represent them or what they're into.  My 5 year old now have an obsession with sharks and sports jerseys. I am getting books on sharks and excursion to see sharks at the aquarium and my husband has ordered the custom jerseys. Shhh, don't tell him! 😊
6. Giving Not Just Receiving – Every year around the holidays we remind our children of their blessings and how it's better to give than receive. If you have children, you know hearing "It's better to give than receive" you will most definitely get puzzled looks or one that may say "What you talking about Willis?" (Different Strokes, please tell me you remember this show :):) ).  But as parents we know that when you give of yourself willingly, it comes back to you two-fold.  It's important to understand that giving is not satisfying a want but a need.  My husband and I believe our good fortune comes from the good deeds we have done in the past. Pick a charity to donate time or money to.  Do this with your children and one day they will understand if they don't already.
7. Travel Arrangements – If you plan to travel for the season making travel arrangements should have been number one on your to do list.  I will even say from my experience, plan from the year before. We have been trying to make it to Hawaii for the past 3 years.  I tried booking two months in advance and still the cost was inflated and the hotel availability scarce.   (Stay tune for my Blog on Traveling for the holidays).  
8. The Holiday Party Agenda –  Last Year December my girlfriend had the best birthday party with one of my fave DJs "D Nice."  All year I looked forward to a repeat of this party.  So much so when I got the Evite I replied so quickly I don't think the picture fully downloaded.  Now all my girls know I am horrible when it comes to RSVP this goes to show my excitement for this party.  So imagine my facial expression when my husband told me his office party was the same day as my girlfriend's party :(.  Ok I know what U R thinking party hop? That would be the answer if the locations were not 2 hours apart!
9. Christmas Attire
The Ugly Sweater – What is Christmas without the ugly sweater. I am for sure going to be invited to an ugly Christmas sweater party. This year instead of making my own I grabbed one from TJ Max!

The Onesie or Matching PJ look- I see the cutest pics of families on IG in their matching PJs.I tried one year and the closest we got was super hero PJs from target.  What we got for shopping last minute.  There are tons of retailers and online boutiques who can provide you with this look just make sure you plan ahead.     
10. Teachers Gifts – When you have multiple kids this can be costly. I choose to donate to the teachers' funds.  It's the cost effective and efficient option for my family. Usually the classroom parent will send letters soliciting for donations.  Do whatever works best for your budget but do something.  Remember the teachers are with your children for more than 40hours a week and let's be honest that's a JOB worthy of praise. I cannot forget our bus driver Mr. Adam!
11. Holiday Cheer – Whether it's Christmas, Hannukkah or Kwanza let's remember why we cheer. I am a Christian so Christmas to me marks the birth of Christ. This is the time of year I love Christmas Carols such as "Away in a Manger" and "The Little Drummer Boy" because it helps me tell the story of Christmas to my children.  Find an appropriate way to tell your story of the reason for the season and why you cheer.  Personally, I love learning about how others celebrate the season.
12. Home For Christmas – The night before last on our way from my daughters Christening, as we approached our neighborhood, we saw several fire trucks. We immediately noticed fire blazing from the roof of a home. A home I pass almost every day which has beautiful landscaping which I really admire.  Our first thought, as we were encouraged to keep moving past the burning home was that we hope everyone in the house was ok and out of the home.  We saw someone on the side of street with a firefighter that appeared to be the homeowner.  My daughter asked, "Mommy won't insurance get them a new home?" My answer was it's not that simple Haile… assuming they have homeowners insurance, what will their policy cover in these kinds of situations?"  My daughter replies, "Well Mommy I am sure they have insurance they're rich, that home cost millions!"  I explained to her with the help of my husband that money cannot replace some of the things that will probably be lost in a fire; considering also that the family will be out of their home for Christmas that will be here in a few weeks.  Yes, insurance will eventually repair the home but just throwing money at a situation does not always make it better. 
The incident that night of the burning house made me take a step back and appreciate what really matters for Christmas.  We spend so much time and money on decorations, gifts and holiday parties when what matters is LOVE….which is priceless.  Love and appreciate the ones around you and your blessings. Focus on what you have and not what you wish you had.  Show love for Christmas!