One week before our youngest daughter's birthday, my husband took her to Target to reward her for winning her last soccer game. My daughter returned home with a doll she had picked out that was similar in appearance to an American Girl doll. Her name Hadiya was even similar to one of the American girls doll. I told my husband that day, you know you got her a look a like American Girl Doll to which he responded it's the doll she like and chose. I continued to state that in a week we are going to American Girl for her to have the party with her friends she requested; I will get a real doll prior.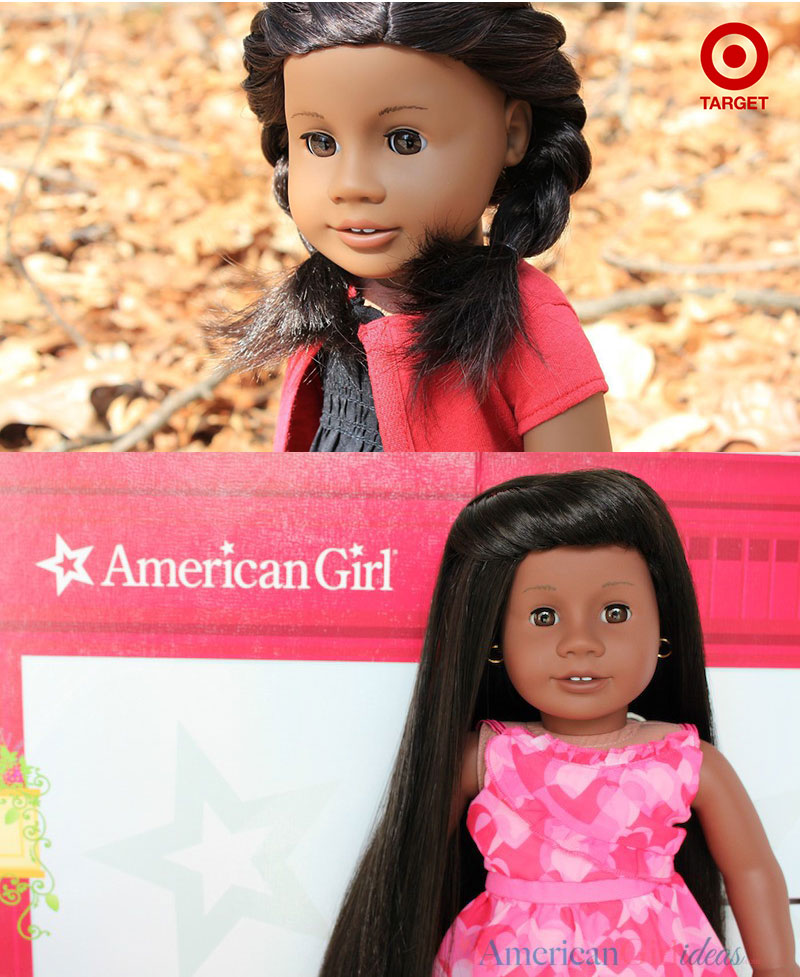 On the day of my daughter's American girl party I had a discussion with my girlfriend prior to the start of the party informing her that I needed to get my daughter a real American Girl doll for her party. I didn't want her to be the guest of honor with a fake doll. After all We were paying for a private room and how does it look with us paying all this money for VIP treatment and we have a fake doll. Not like VIPs for sure I thought and said.
I arrived to American Girl in time for the party but not enough time to shop in the boutique for a new doll. Towards the end of the party the girls lined up their dolls on the wall hooks that were in place for the American girls doll to take pictures With the dolls. It was then the waitress came in and engaged in a conversation with the girls regarding identifying which doll was who out of the American girl collection. She stated "I recognize three Gabrielllas however I don't recognize these two"… One of the two was my daughter's Target doll… it was then one of my daughter's friends said "you know they have fake dolls at Target… Kaci is your doll from Target". I felt awkward and embarrass that I had subjected my daughter to this line of questioning by not buying her a real doll prior to the party. My daughter however was not phased by her question and answered yes it is from Target.
shortly after we exited the private room and headed to the boutique to shop… I was anxious to get my daughter a real American girl Doll. I turned to my daughter who had her doll in her arms carrying her around the store and said Kaci let's pick out a new doll… she then replied "No mommy I don't want a new doll, I like my doll. I want to buy clothes for her". she then handed me a few clothes she had picked for her doll Hadiya. I was so impressed that I honored her request and also purchased an American Girl Play salon for Hadiya as a reward.
My seven year old reminded me that day that in a world of real versus fake always stick to what you know is true. We don't choose what we like based on the opinions of others. We choose and standby what makes us happy.