Most mom's and wives struggle with making time to take care of themselves. They're mostly busy taking care of everyone else, but never taking a moment to care for themselves.  Some women get so engulfed with the needs of others, in their career or family, that they forget about their needs.  My mom always said "When it comes to marriage…don't ever make excuses for no longer being the woman he fell in love with."  In summary, do not forget to take care of yourself and your appearances as you did when you were dating. So much so, that when asked the question…"What is your favorite thing to do?"…You need 30 minutes to think about it.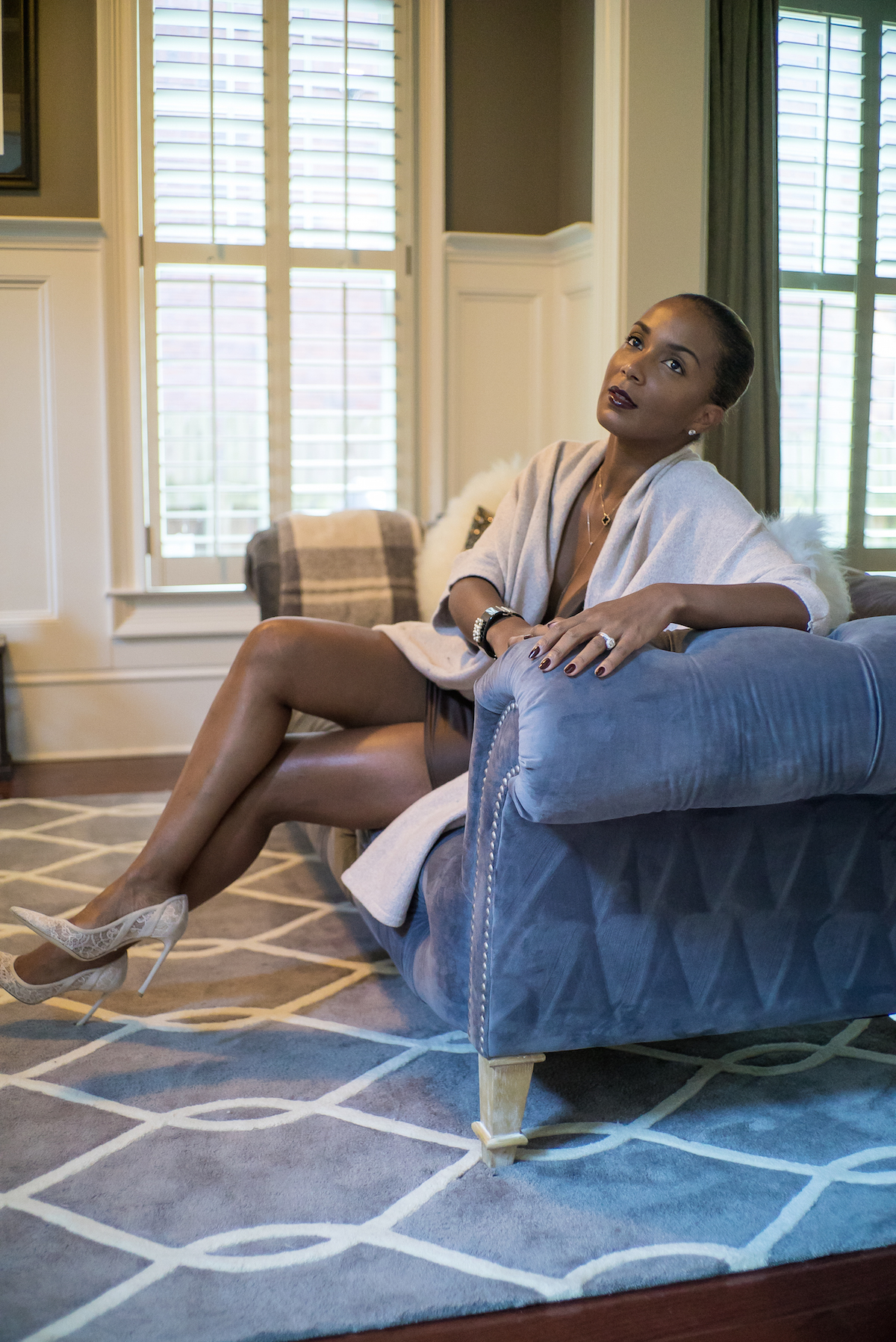 It is important to make time to do your nails, hair, workout, eat healthy and all the things to keep the superficial looking good. However, my great-grandmother always said inner beauty is more important than outer beauty because the inner reflects out. When you're happy and secure, it shows! That goes along with the saying, "Happy wife, happy life!" recently took a trip to NYC to spend the weekend catching up with my girls from college and my best friends from my childhood. Lucky me, New York Fashion Week happened to be going on that same weekend. Normally, I would use my Amex points to put towards a family vacation or something for the house. This time I decided to be selfish and it paid off. I had the best time! I was able to catch a few fashion shows, meet up with my college friends at Tao and retired the apple Martini ?, (yes, they still make them ?), rode around town with my Girls club hopping in a sprinter, and found the best milkshake at the Sugar Factory in the Meat Packing District.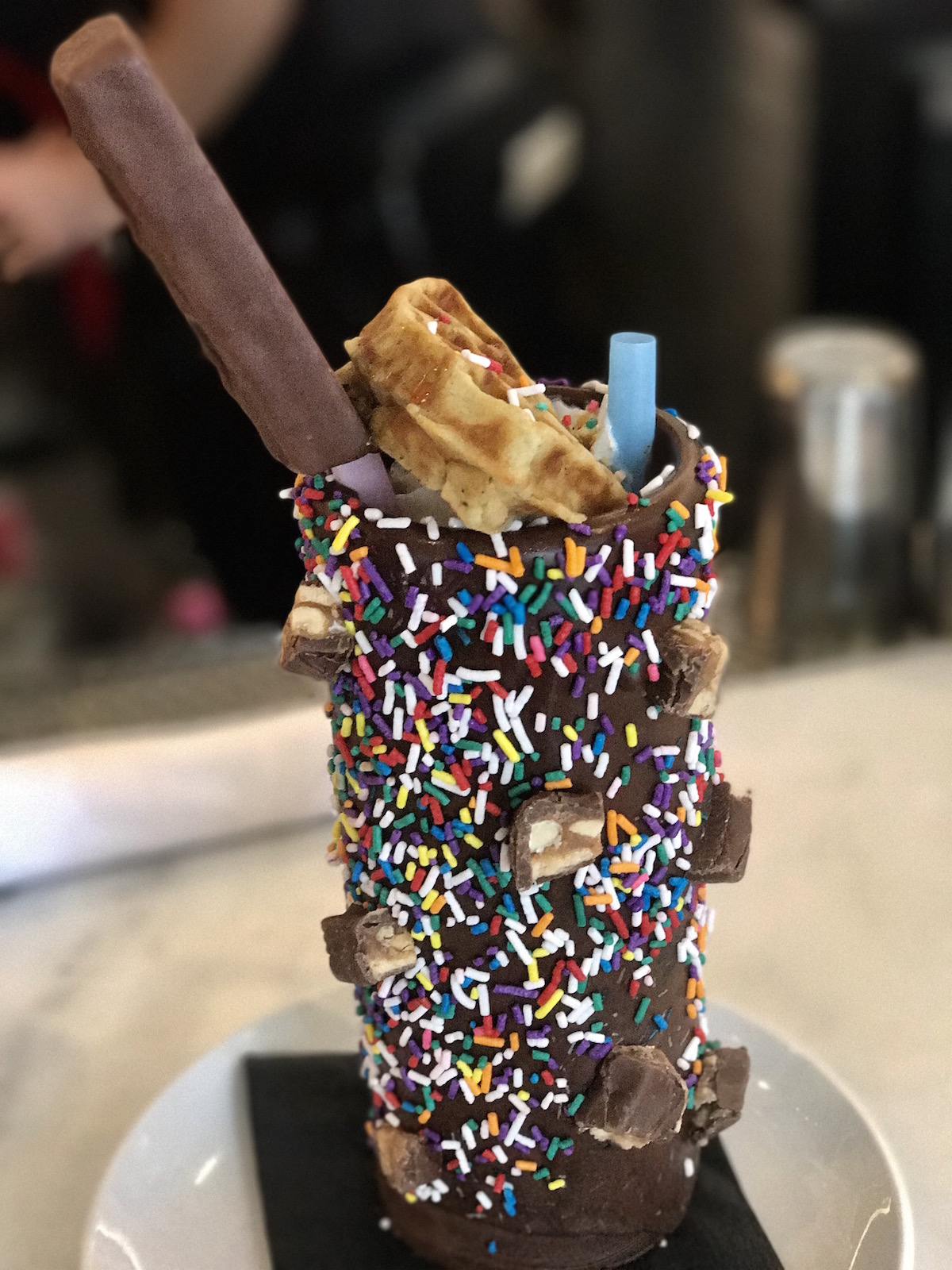 My fabulous weekend in NYC almost did not happen.  I actually booked my ticket the same week and if you've ever booked or attempted to book a ticket at the last minute you know how inflated the tickets are.   Thank goodness this particular week the universe was working in my favor… and my Amex points helped too.  It helps to use your Amex (or a card that accumulates gratis points) they really come in handy for when you need to treat yourself.  For those of us who are oppose to using credit cards or maybe your credit is a little under the weather (I have been there) I would recommend getting a bank account or a piggy bank to save for rewarding yourself.   I use an account at the bank that I intentionally don't have an ATM card for.  I try to make it difficult for myself to access the money because I know how I am with money (I don't trust Myself to have money in my house Lol), so the piggy bank would not work for me.   Having an ATM card is worst than cash because everyone accepts it and it gives you a false sense of accounting.  How often have I told myself I will put it back or my favorite line to my husband, its on Sale…!   Every time you get paid pay yourself at least 5%, it can be more but I would suggest you start out small to give yourself a sense of accomplishment.  Commit to a set amount and if you have a good week and can pay yourself more, then do so.  You can set it up so that 5% gets automatically transferred from you check (ask your HR for assistance) or you even set it with your bank to automatically pull 5% from another account on set dates.  Remember not to link that savings to your ATM card.  Look at his as collecting interest off your own money!  Set your bonus date; the date you will withdraw for treating yourself ( i.e. My christmas gift, my birthday gift to myself, girls trip or that little nip tuck… :).  A friend of mine laughed at first but then adapted, that I actually buy my own gifts.  Once I took my birthday monetary gift from my mom, my dad and my husband combined it with money I saved and purchased my first Chanel Classic Bag.    
Moral of the story… sometimes for all we do we deserve to be selfish and reward ourselves. I challenge you to do something for yourself, something you actually like doing. It could watching your favorite movie uninterrupted, treating yourself to something expensive or traveling to your favorite destination.   Whatever it is find something you like doing plan for it and just do it!